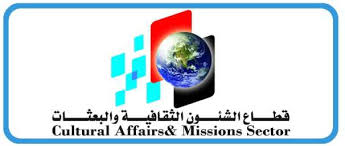 Dr. Seddik Abdel Salam, Vice President of Alexandria University for Graduate Studies and Research declared that the announcement for the fourth year 2015/2016 of the Fifth plan 2012/2017 of the competitive system was extended till 15 August 2016 via the website.
All uploaded papers should be submitted as hard copy to the General Administration for Missions. The announcement stated that: Prof. Dr. Ashraf El Shiehy, Minister of Higher Education adopted the decisions taken by the Executive Committee for Missions as following:
1- Application for missions will be open till 15/8/2016 at 03:00 PM.
2- Applicants for mission must be committed to language level determined by the foreign universities.
3- Applicant less than 50 years old is preferred.
4- Applicant should be enrolled for PhD. If not, the duration of Master's degree should not exceed 3 years.
Note: Obligation for all conditions as came in the announcement. undefined
For more information you can visit the website of Culture Affairs Section and Missions: www.mohe-casm.edu.eg